Feature Venue and Activity: Offsite Creative Space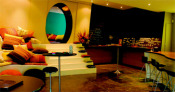 Offsite Creative Space is the meeting venue corporate Australia needs – an informal, open, unstructured space designed to create an environment that inspires creation, collaboration and play.
A meeting today is an expensive exercise if it doesn't work. But too often, they are held in board rooms, meeting rooms, hotel function rooms – spaces that all but kill innovative thinking with their square walls, pre-arranged seating, lack of free-flowing space, predictable and boring setting.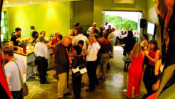 There are two special spaces within Offsite. The upper level is designed for data projection, DVD, CD, video, presentations or training. A walkthrough leads to the 'Play and Expression' room for lounging, relaxing or break-outs. It features bar and catering facilities and is connected to an outside deck with seating.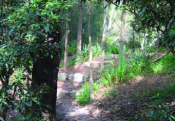 Not far from Offsite is a nature strip called the 'Wilsh Walk' which is dedicated to the natural flora and fauna of the northern suburbs landscape. Guests can use 'The Walk' for breaks or taking some exercise to increase energy flow, conversation or reflective thinking.
Team Building
Want to know more?
Oneone3 has compiled a variety of ideas for local team building activities that can be tailored specifically to your company's specific requirements, budget and overall objectives.
Want something else?
Oneone3 can tailor, plan and implement any corporate, team building or reward event to meet your company objectives with a focus on results. Together we can design a program which adds an edge and creates a performance driven culture within your organization.
Top