Catalogue » Stress Toys » Anti Stress Sports Car with Sound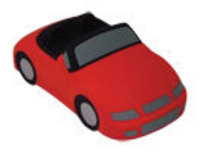 Anti Stress Sports Car with Sound
LL358s Anti Stress Sports Car with sound

Features:
With sound of engine, gears & motor running.

COLOURS: Red car with Silver and Black paintwork.

PRINT AREA: Bonnet - 25mm diameter, Number Plates - 20mmL x 5mmH, Side Doors - 20mmL x 10mmH, Windscreen - 40mmL x 5mmH.

ITEM SIZE: 118mmL x 40mmH x 60mmD.


Product code: LL358s
Minimum purchase: 100