Catalogue » Suncream and Lip Balm » Instant Liquid Hand Sanitiser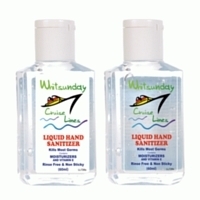 Instant Liquid Hand Sanitiser
60ml of liquid hand sanitizer that kills most germs.
Includes moisturizers and Vitamin E.
Directions, safety information and importers name printed on back.
Label printed spot or 4 colour process on front.
All designs must include statutory information on front label (see line drawing).
COLOURS: Clear.
PRINT AREA: 30mmL x 55.5mmH.
ITEM SIZE: 45mmL x 97mmH x 26mmD.


Product code: LL726s
Minimum purchase: 250