Catalogue » Confectionary » Heart Shape Mint Cards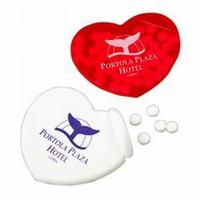 Heart Shape Mint Cards
Heart Shape Mint Cards
Product Detail
Heart shape mint dispenser with snap lock opening.
Contains approximately 50 sugar free mints.
Price includes 1 colour 1 position print.
COLOURS: Red.
PRINT AREA: 40mm Diameter (or allow 5mm from the edge all the way round).
ITEM SIZE: 72mmL x 65mmH (at widest point).




Product code: LL080s
Minimum purchase: 500